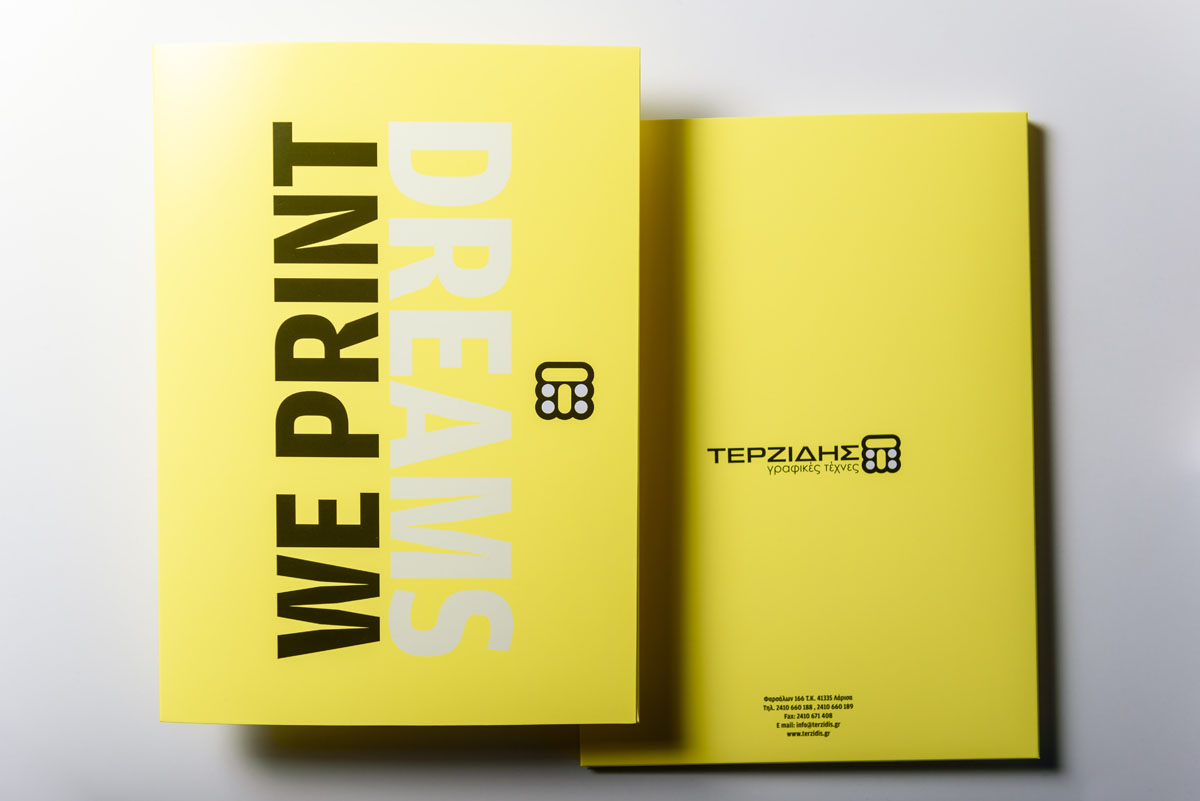 Presentation Folder
WHAT ARE PRESENTATION FOLDERS?
These are one of the essential forms for a proper and complete presentation of every business. Folders can be made to suit your needs. Both in size and design, with special cases to put your company brochures and leaflets.
WHAT SIZE TO CHOOSE FOR MY BUSINESS FOLDER?
There are a few things to keep in mind when choosing the right size for a folder. Here are some helpful tips to help you make the right choice. Generally, folders are dimensioned to accommodate either A4 or A5 forms. We usually select the first category, A4, for the full presentation of a company's corporate identity. We usually choose the second category, A5, as a more economical solution as a marketing campaign for a mail campaign. One such example is an event.
WHAT FINISHING OPTIONS ARE AVAILABLE?
After printing a folder, you can apply:
Silk lamination

Gloss Lamination

Matte water based varnish

Glossy water based varnish